Tenacious Resin, known as high Tenacity Resin, which prints with 100% Tenacious and betters the impact performance of the product ----that's really where the resin primary value lies.
Are you looking for a resin that has great flexibility, resilience, strong with impact resistance? So high tancity resin is the one. Tenacious Resin can be printed on LCD and DLP printers and works great either by itself or mixed with other 405nm UV resin.
Product name: High Tenacity Resin
Model number: GRXseries
Applicable industrial:prototype, engineering mechanical parts etc
GRX-series resin is incredibly strong and able to withstand heavy impacts.
GRX-series is not easily to brittle and this resin is much more usable and less liable to break. It's so extemely strong that it can not scratch easily.
Alone, it's all kinds of color resin including black, white, grey and clear,etc. An impact resistant epoxy resin that delivers crisp details and a smooth surface finish, along with the foolproof prints.
Feature
Odorless-
Anti-scratch-
High tenacity-
Impact resistance-
Non VOC, RoHS Reach, EN71-3 certificated-
It is compatible with most LCD 3D printer-
Printing parameter: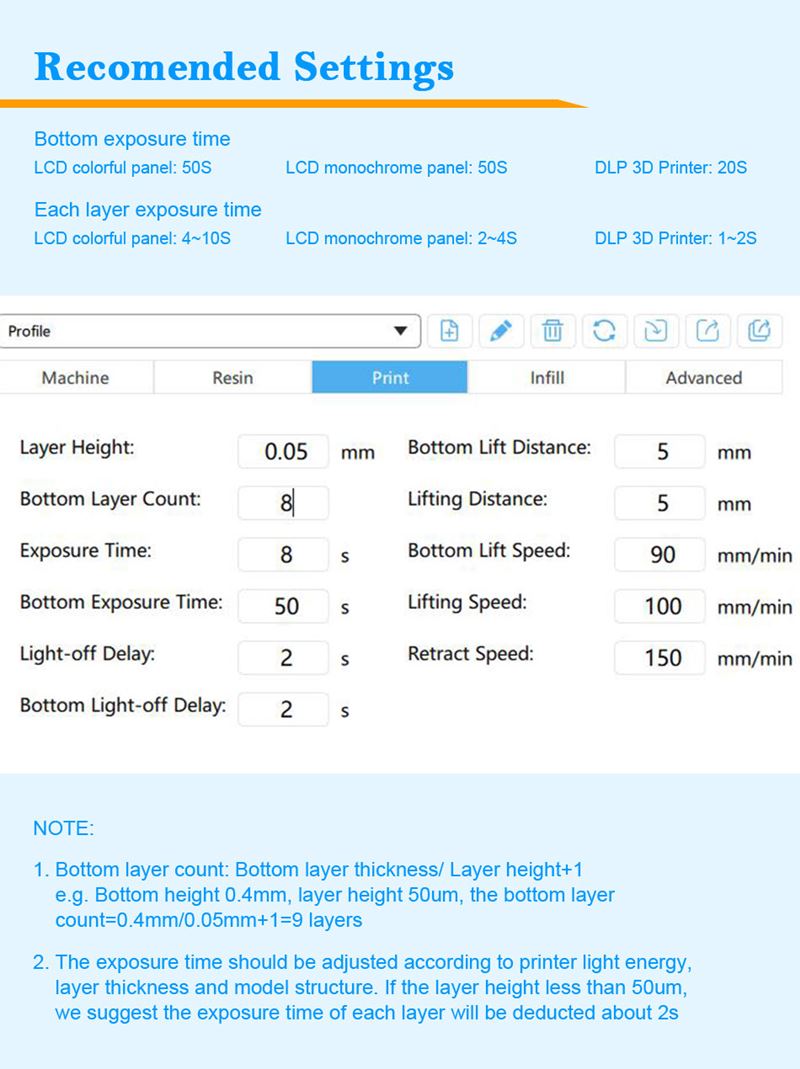 Technical specification:
Flexural modulus:420.8Mpa ±10%
Elongation at break:75.7% ±10%
Flexural strength :12.6 MPa ±10%
Hardness(Shore D):75-78D ±10%
Yield point elongation: 6.59% ±10%
Glass transition temp.:80℃
Viscosity:300-650 MPa·s
Density:1.05—1.25 g/cm3
maximum pulling strength: 830N ±10%
Notched impact strength: 736 j/m ±10%
Tensile strength:19.9 Mpa ±10%
Absorb wavelength: 355-415nm
Tensile Modulus: 197.4 Mpa±10%