Fillamentum Polypropylene PP 2320 is a high-tech filament made of commodity plastic polypropylene (PP). It excels by its great mechanical properties, toughness, chemical resistance, or electrical insulation.
This material repels water, therefore, it is ideal for making parts of tanks, pipelines, etc. Since it has good electrical insulation properties, it's suitable for the printing of electrical components as an alternative to PVC.
:Features
Electrical insulator
Thermal resistance up to 100 °C, withstands contact with hot water
Low moisture and water absorption
Good impact resistance
Weather resistance
Chemical resistance against a wide range of substances (e.g. acids, bases, salts, oils, water)
The lowest density from our portfolio
Flexibility down to -40 °C – standard polypropylene gets brittle below 0 °C
Toughness, resilience in a thin layer
Bendable without stress whitening
Great interlayer adhesion and smooth surface
Less flexible than competitive PP filaments
Safe for food contact applications
Safe for use in electrical and electronic equipment
Recyclable, non-toxic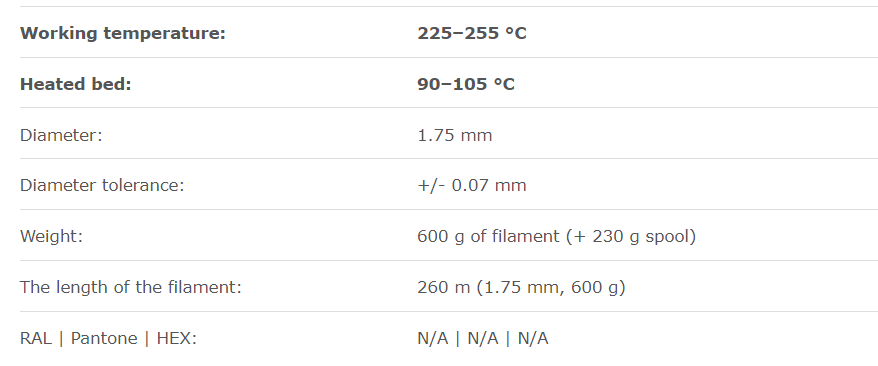 For proper printing of high-temperature-resistant materials with higher speed and quality, use the 3D printer with a heated chamber
For a good adhesion use Magigoo PP I
:Comparison of our engineering filaments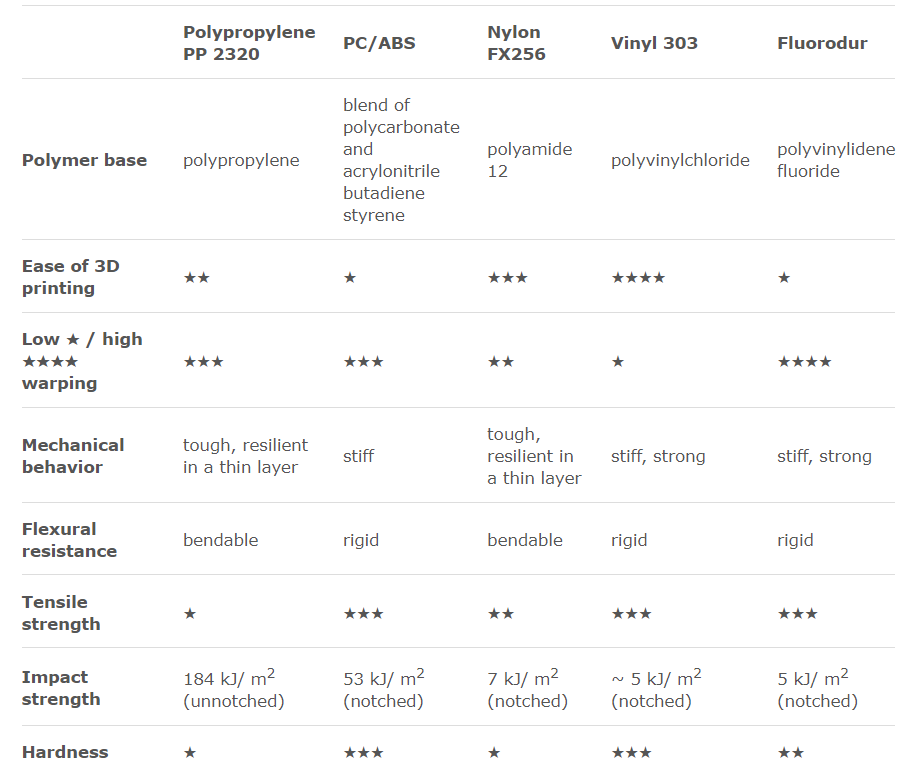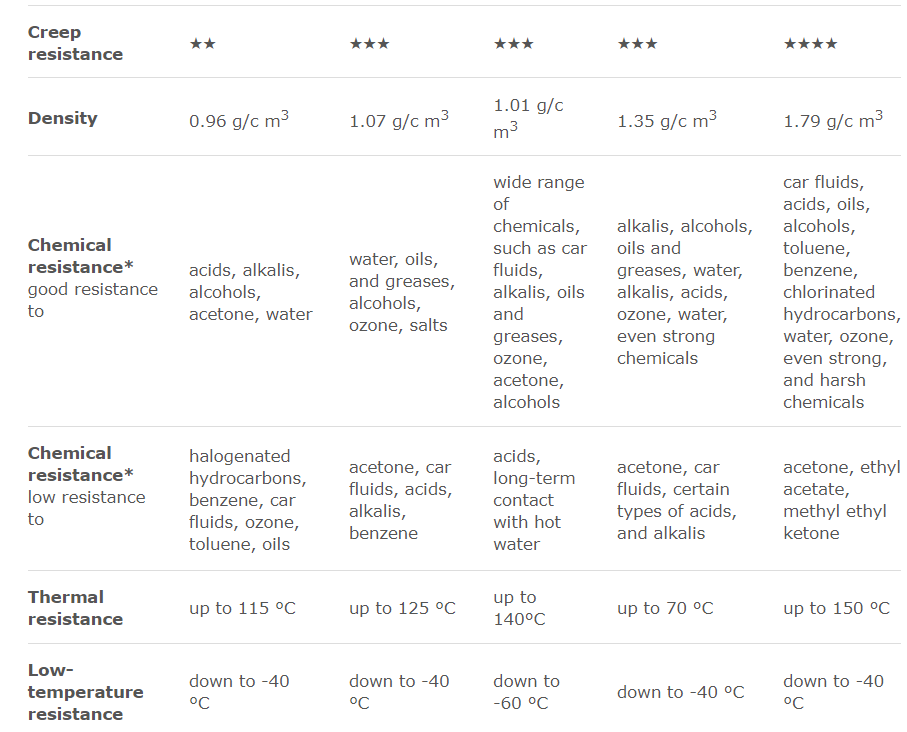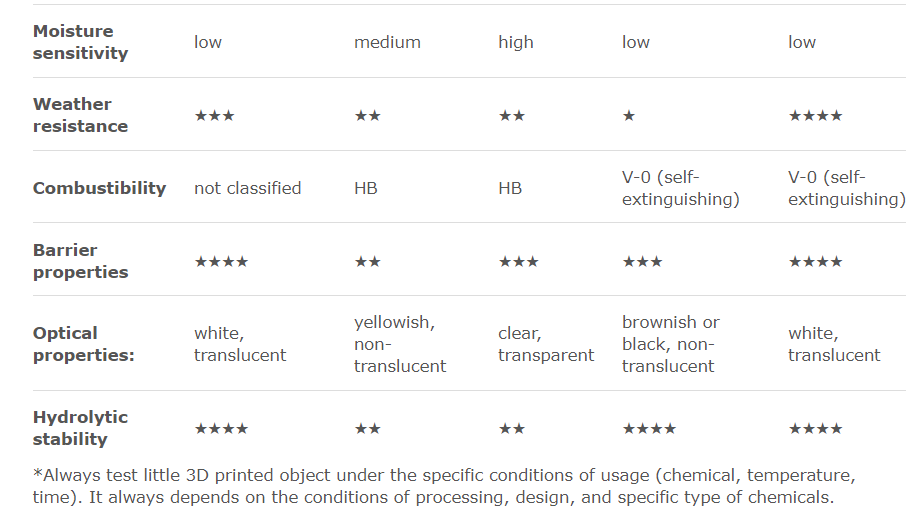 The input material was carefully selected to achieve the best processability and final properties. Fillamentum's products are always produced from the precisely specified type of material, with the highest stability across all the batches. The customers can rely on the best quality at any time they use our filament.