Nylon FX256 is a high-tech material that retains its excellent functional properties under a wide range of temperatures. Perfect for the most resistant prints.
It exhibits very high interlayer adhesion while flexible in a thin layer. Its low friction coefficient and high-temperature resistance make it an excellent choice for printing functional and technical parts. It's a durable material that resists a wide range of chemicals, including car fluids.
:Features
Exceptional chemical resistance
Incredibly durable and versatile
Good interlayer adhesion
Wear resistance
High impact resistance preserved also under low temperatures (at -40 °C)
Resilience
Heat resistance up to 140 °C
Lower moisture absorption than other types of polyamide
Good dimensional stability
Safe for food contact applications according to EU regulation (not for Traffic Black color)
Safe for food contact applications according to U.S. FDA regulation (only color version "Natural")
Safe to use in electrical and electronic equipment
Possibility of sterilization in the autoclave
Recyclable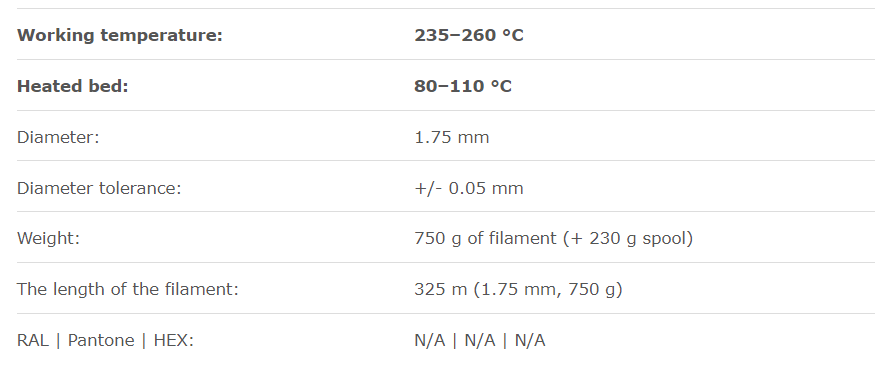 :Comparison of our Nylon family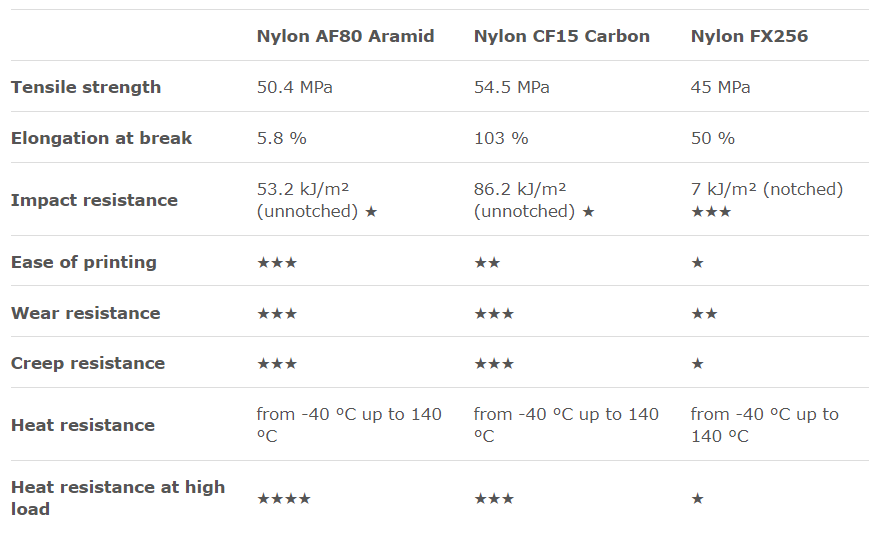 The input material was carefully selected to achieve the best processability and final properties. Fillamentum's products are always produced from the precisely specified type of material, with the highest stability across all the batches. The customers can rely on the best quality at any time they use our filament.