CPE HG100 filament was engineered for high-technical properties, great quality, and easy printing with final properties that will dwarf all the PET-based materials. An additional monomer improves all the properties when compared with PETG filaments.
:Features
High-technical durable long-life material
Great impact resistance (no break)
Good interlayer adhesion
Easy printing as PLA
Low fumes released
Tensile strength, flexural strength
High hardness
Temperature resistance up to 80 °C
Chemical resistance against acids, alkalis, alcohols, and hydrocarbon
Post-processing by sanding, smoothing, painting, and gluing
Safe to use in electrical and electronic equipment
Safe for food contact applications (declaration sent per request)
Safe to use in electrical and electronic equipment
100% Recyclable
30% Bio-based
BPA-free & styrene-free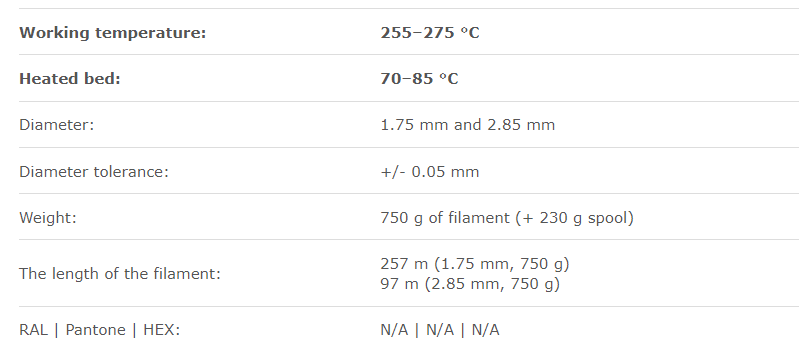 :Comparison of our copolyester filaments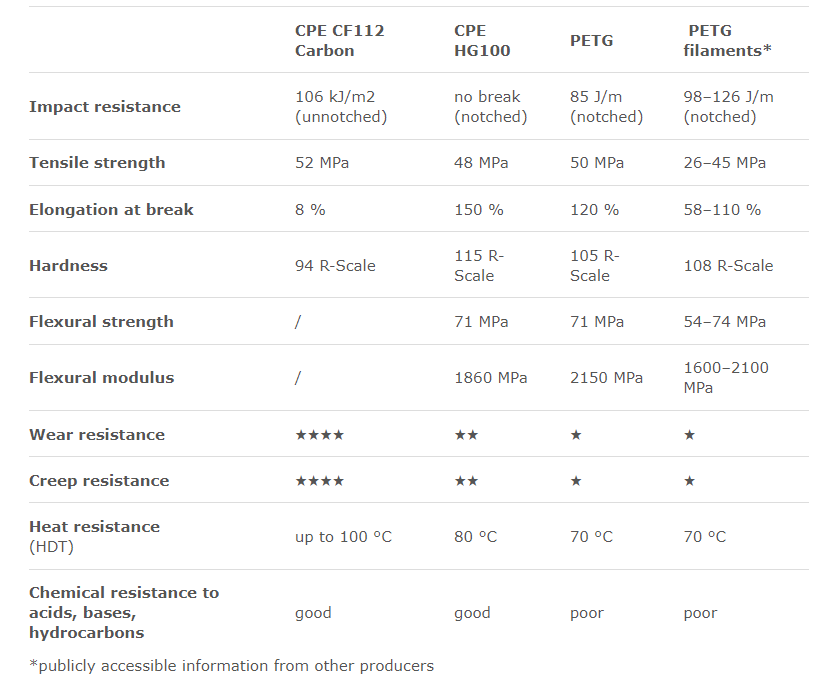 The input material was carefully selected to achieve the best processability and final properties. Fillamentum's products are always produced from the precisely specified type of material, with the highest stability across all the batches. The customers can rely on the best quality at any time they use our filament.