Carbon-fibers-reinforced CPE HG100 filament was developed for its pressure resistance, hardness, and surface effect. The contained fibers ensure functionality, great printability, dimensional stability, and layer adhesion. The printed objects have a nice smooth surface.
This material is optimal for applications with long-term loads. It has higher wear resistance, heat distortion temperature, hardness, and chemical resistance in comparison with CPE HG100.
:Features
High-technical durable long-life material
Good interlayer adhesion
Creep resistance (resistance against deformation under long-term load)
Matte finish
Wear resistance
Temperature resistance up to 100 °C
High hardness
Chemical resistance against acids, alkalis, alcohols
Easy printing
Low warping
Recyclable
25% Bio-based
BPA-free & styrene-free
Safe to use in electrical and electronic equipment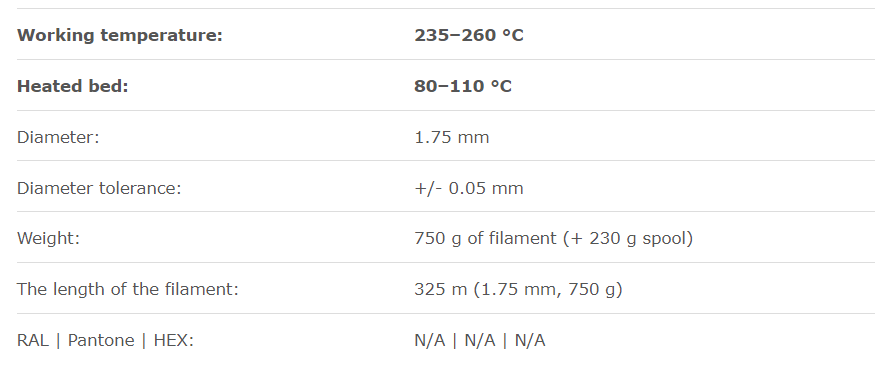 :Comparison of our copolyester filaments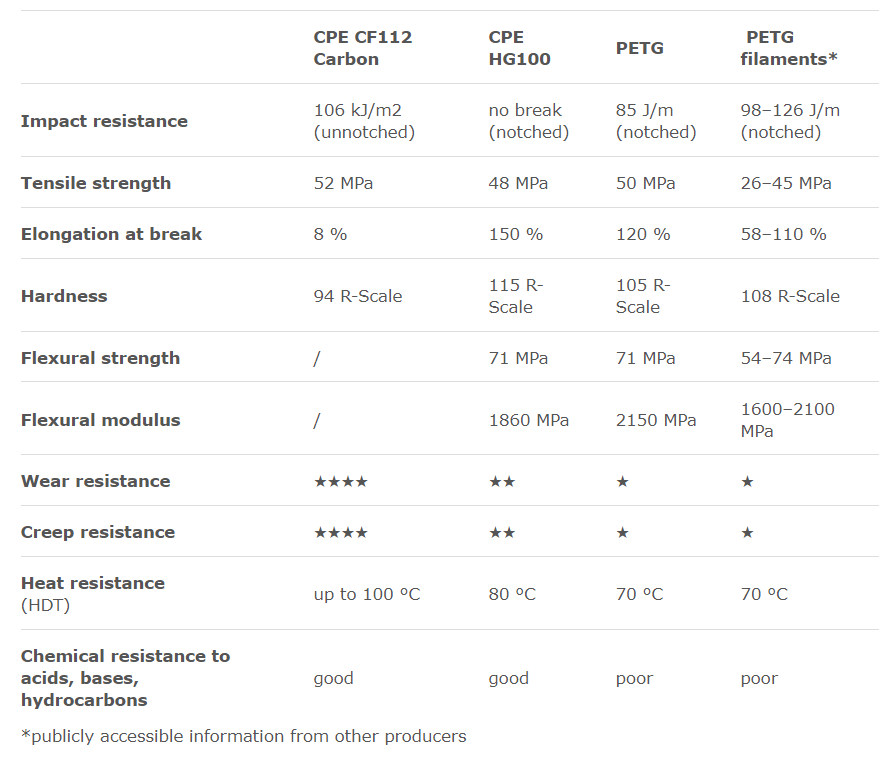 The input material was carefully selected to achieve the best processability and final properties. Fillamentum's products are always produced from the precisely specified type of material, with the highest stability across all the batches. The customers can rely on the best quality at any time they use our filament.